---
✈️ What is Fake Flight Tickets?
Fake Flight Tickets is a service that helps you solve the problem of presenting "proof of onward travel". Many airlines and countries require a proof that you intend to leave the country, before they'll let you board the airplane. We all enjoy flexibility and often don't know where you'd like to fly next. Spending hundreeds of $$$ dollars, months before your trip, is expensive, stressful experience that kills your freedom.
We are annoyed by this too and created this dummy onward ticket generator.
⚙️ How does Fake Flight Tickets work?
We take public information about real flights worldwide, mix it up with your personal details, and generate a booking confirmation document that looks just like a real one! It is pretty much impossible to tell the difference between real flight confirmation and the one we generate. Unless you call and verify validity of the ticket with them.
✅ Can your PDFs be verified online?
No. Our PDFs are 100% fake and cannot be verified online.
✅ What information is real and what is not?
We use real confirmation template from a popular booking site, real flight information: price, flight number, date and time of the flight, duration, layovers, etc… We generate our own unique Itinerary number and it is not real.
Read more about real vs. generated information in this blog post.
🛂 How to act in the airport?
Depending on your destination and passport you will be asked for an onward ticket during check-in. (E.g. you are flying to Bali, Indonesia). Your experience might vary, but where is what usually happens with me and what I do:


When asked, I present my onward ticket to the airport check-in person
Check-in person only looks at the flight number, airline and date. They would point their finger at the flight route and enter it their system.
From what I've seen, they are not interested in Itinerary number and not in your PNR confirmation number
If you are asked for your PNR confirmation number, you can always say: "you only bought this ticket a few days ago, so perhaps the booking agent did not issue an actual ticket yet"
Again, this is based on my flight experience. Your experience might vary. If you've got more tips and recommendations, please comment below.
🤑 Awesome! Take my money! How much is it?
We currently charge as much as a cup of coffee costs ☕ $5 per person per direction. So a roundtrip is $10. Round trip for 2 people is $20.
Fast. Good. Cheap!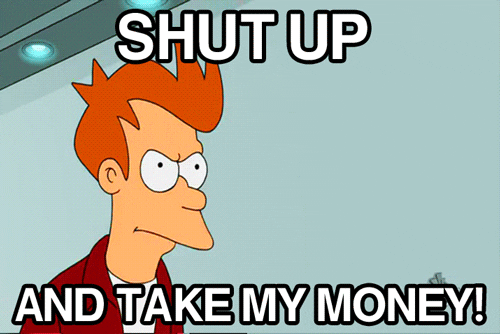 ---
Are tickets real?
No. The ticket confirmation that you'll receive is not real. But it's completely indistinguishable (visually) from the real one.
Can I verify or validate the ticket online.
No. They are not verifiable.
Can I make changes on my PDF?
No. Please fill out all your information correctly. In very rare cases we might help with this, but please understand that it might take several days. Instead it'll be faster for your to make a new, correct purchase.
Can I get a refund?
No refunds. Sorry. Our service is very simple and straigtforward. What you see is what you get. Besides, your time is far more valuable than spending it on chasing a $5 refunds.
My cards are getting declined. What to do?
Try paying with crypto. Try disabling VPN. Try disabling 2FA on your card temporarily. If some cases we can't really help. Sorry.
I paid with crypto (bitcoin, ethereum, etc) and haven't received my PDF yet.
We recommend making crypto payments from your desktop. Do not close your browser tab before the payment is finalized. Confirmation might take several minutes to several hours. If after 24 hours you didn't receive PDF in your email, please contact us with transaction id.
What if I get rejected to board?
Most likely it's due to some other reason, other than your return ticket. Either way, we do not take responsibility for that. Below I'll give some more advice on how to minimise your risk while traveling. 👇
More travel tips:
Dress up for the airport! Why? When you look presentable, show that you have some status with your clothes, watch, etc… That might make a positive impression on airline check-in crew. And minimize doubts that you won't have money to leave the country.
Pick an airline that's different from the one you are currently traveling with. For example: If you are flying from Kuala Lumpur to Bali with AirAsia and one way ticket — try and select an "onward ticket" with a different airline, say JetStar, KLM, or other… Dont select AirAsia. This will prevent AirAsia from checking whether your onward ticket is actually real.
Print out your onward ticket. And all other travel documents too.
😌 What inspired us to create this site?
International air travel can get very stressful and Fake Flight Tickets is on the mission to make you calm no matter what happens on the road. 🧘
How to contact us?
In your email state clearly your problem, how exactly we can help, reference id (if any), email, your billing information. Contact us. We might take several days to reply.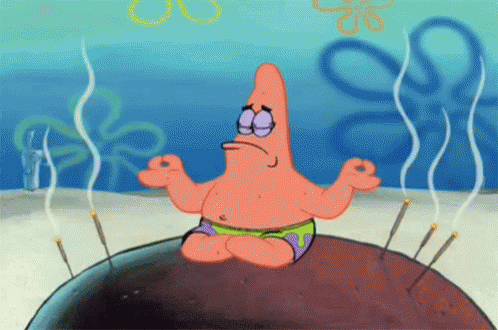 ---
Have a safe flight! 👋
Yours,
Fake Flight Tickets
Get your Onward Tickets